A British explorer has gone missing in the remote jungles of Papua New Guinea.
Benedict Allen, 57, was dropped in the area by helicopter three weeks ago and has not been heard from since.
His most recent post on his Twitter page on 11 October read: "Marching off to Heathrow. I may be some time (don't try to rescue me, please – where I'm going in PNG you won't ever find me you know…)"
The father of three has no phone or GPS service but was expected back in Papua New Guinea's capital Port Moresby on Sunday for a flight to Hong Kong, where he was due to give a speech to the Royal Geographic Society.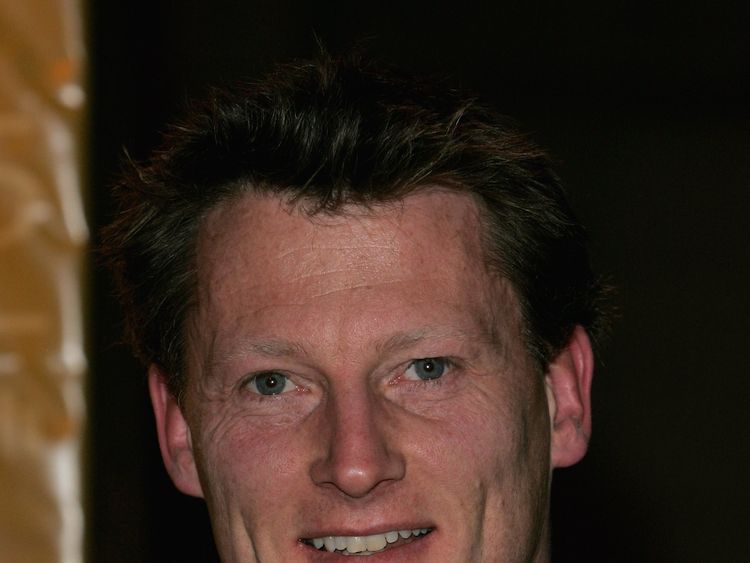 Image: Benedict Allen, pictured in 2006, is married with three children
His agent Joanna Sarsby told the Daily Mail: "His wife Lenka has not heard from him, she is very worried.
"He would never miss something like the Hong Kong talk unless something had happened.
"He is a highly experienced explorer, very clever and resourceful and adept at surviving in the most hostile places on Earth, and he would never give up.
"He may not be a young man any more but he is very fit."
Image: Allen, pictured in 2005, was expected in Hong Kong, where he was to give a speech
Ms Sarsby said Mr Allen was trying to find the reclusive Yaifo tribe, which she described as "possibly headhunters, quite a scary bunch".
She added: "I just imagine he might have been taken ill or is lying injured somewhere, perhaps with a broken leg, and maybe being helped by locals.
"He never takes a phone with him – he believes in living like the locals."
Mr Allen, who is based in Bristol with his family, has previously completed the first documented journey the length of the Namib Desert and is the only person known to have crossed the full width of the 1,000-mile Gobi Desert alone with camels.
Marching off to Heathrow. I may be some time (don't try to rescue me, please – where I'm going in PNG you won't ever find me you know…) pic.twitter.com/BmH1DKdheS

— Benedict ALLEN (@benedictallen) October 11, 2017
On his website, Mr Allen wrote: "The Yaifo, a band of people I made first outside contact with some 30 years ago, are still living in the remote Central Range of PNG.
"Furthermore, no outsider has made the journey to visit them since the rather perilous journey I made as a young man three decades ago.
"This would make them the remotest people in Papua New Guinea, and one of the last people on the entire planet who are out-of-contact with our interconnected world."
He added that, even during his last trip as a 26-year-old, he had found the terrain "treacherous".
"Either I must paddle down river for a week or so – or enlist the help of the Yaifo, as I did last time; together we managed to achieve the only recorded crossing of the Central Range. So, if this website or my Twitter account falls more than usually silent – I'm due back mid Nov – it's because I am still out there somewhere.
"So, don't bother to call or text! Just like the good old days, I won't be taking a sat phone, GPS or companion. Or anything else much. Because this is how I do my journeys of exploration."
World News – Breaking international news and headlines | Sky News